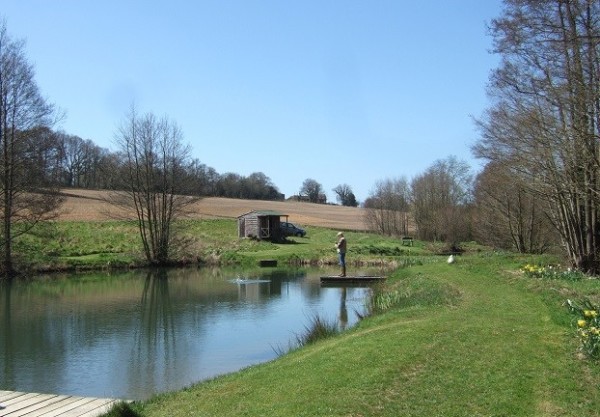 Here at my home base, Little Saxbys Farm, we have two small lakes set in the stunningly beautiful Wealden countryside where we can offer a variety of fishing and instruction.
The lakes are stocked both with rainbow and brown trout, insect life is prolific and we have an impressive hatch of mayfly in the Spring. We do not offer day tickets but preserve the fishing for our Courses and a limited number of Group days. As well as the Fishing Courses that are held from March to June and in late September-early October, all year round we offer one-to-one Casting Instruction and Casting Courses.
Click on the titles for a link to more details
One-to-one Casting Tuition is available by arrangement but it is a more expensive way to learn.
This is a one-day course designed for novices starting out, or improvers wishing to add to their skills, learning to fish for trout with a fly. I cover everything from tackle to tactics, give a good grounding on the basics of casting a fly rod or more advanced techniques for the improvers and ensure that everyone catches a fish or two, all in a fun, controlled and undemanding environment.
I am also able to offer both fishing and tuition to guests staying in my holiday cottages. This can include anything from a simple have-a-go session for a couple of hours to more sophisticated packages where you can learn to fly fish on my own and other local waters over several days. If you are thinking of visiting us for either a short break, a week or for longer, and would like to learn the art of fly fishing please give me a ring before you book.
Group and Private Days (9.30am-4.30pm) up to 8 rods @ £720 for the fishing and tuition inclusive.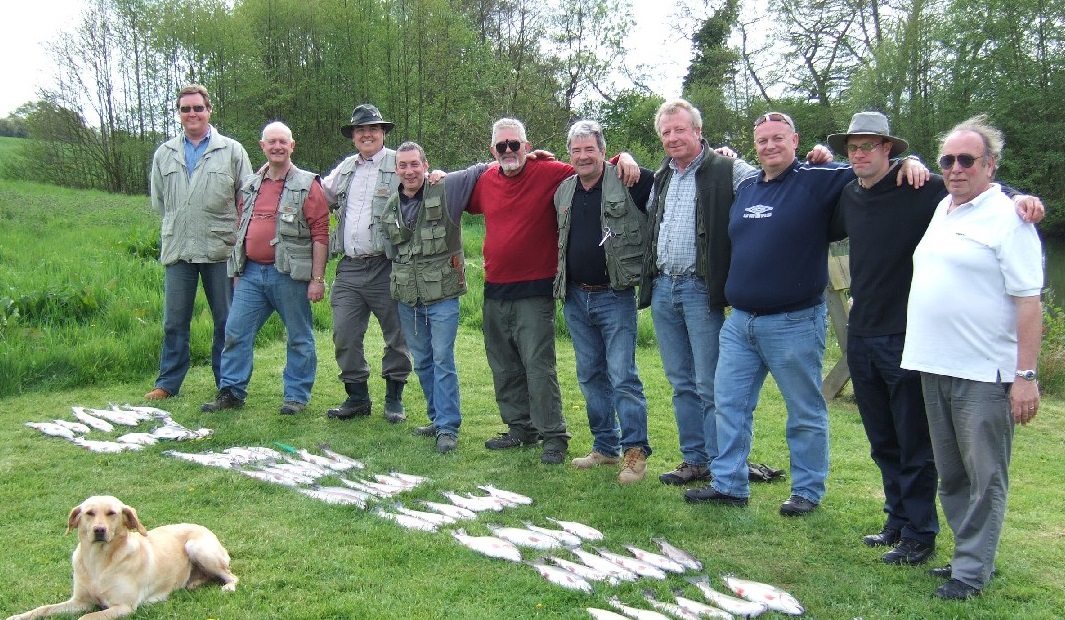 If you wish to entertain a group, or belong to a club that would like a day with me at the farm, you will find the scheduled dates and current availability in the AVAILABILITY SECTION (click to visit). Spaces are strictly limited as I keep the fishing to a maximum of 2 days per week and we only fish during the best months of March to June and October if weather permits, to ensure the fishing will be up to expectations. You may bring up to 8 people fishing on the day and there is a catch limit of 6 fish per person. I will be on hand to assist or give tuition as required during your day and all tackle can be provided.
If you would prefer my assistance or a demonstration day on your own water give me a call and I will be happy to quote you for your event.